Iowa's
Favorite
Zero Turn Mowers
It's time to mow better, faster no matter how much ground you have to cover. With multiple mower deck options, engine sizes, and the ability to turn on a dime, John Deere zero-turn mowers get the job done right on any turf. Because this is more than just grass, it's home.
Then there are comfortable seats, storage for easy access to your gear, and smooth-riding rear drive tires. Add to that our Accel Deep™ mower deck and up to 7 mph forward ground speed, and you can really see why the Z300 Series zero-turn lawn mowers are at home in your backyard.
20 to 25 HP
42″, 48″, and 54″ Accel Deep mower decks
Optional MulchControl system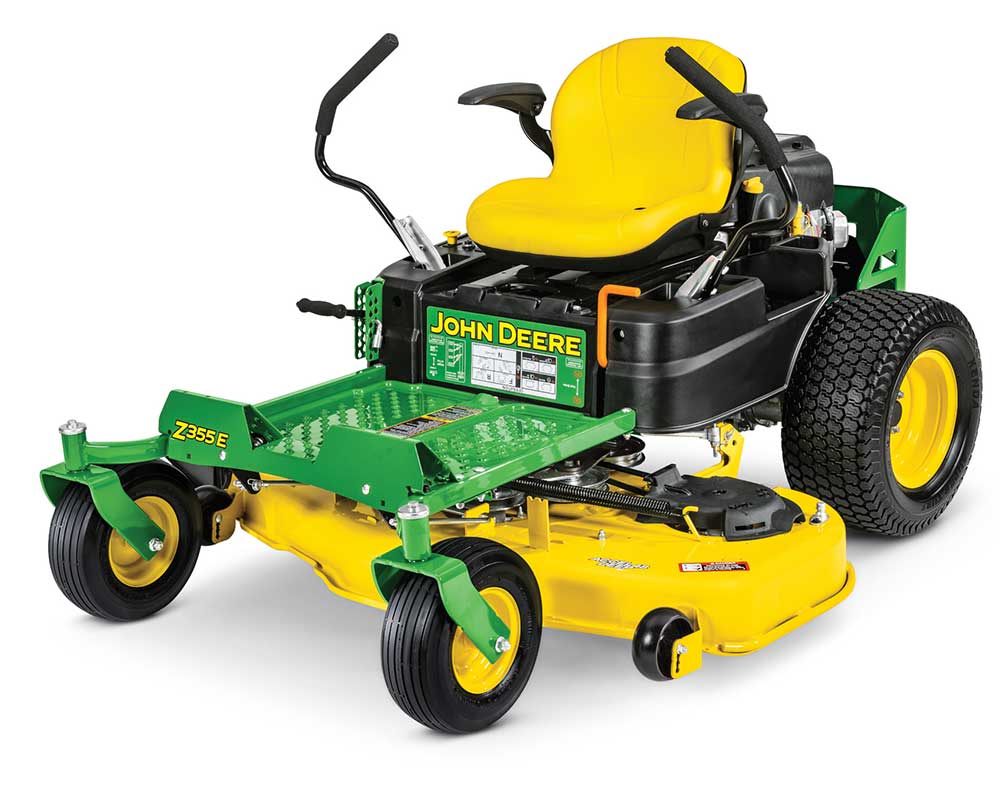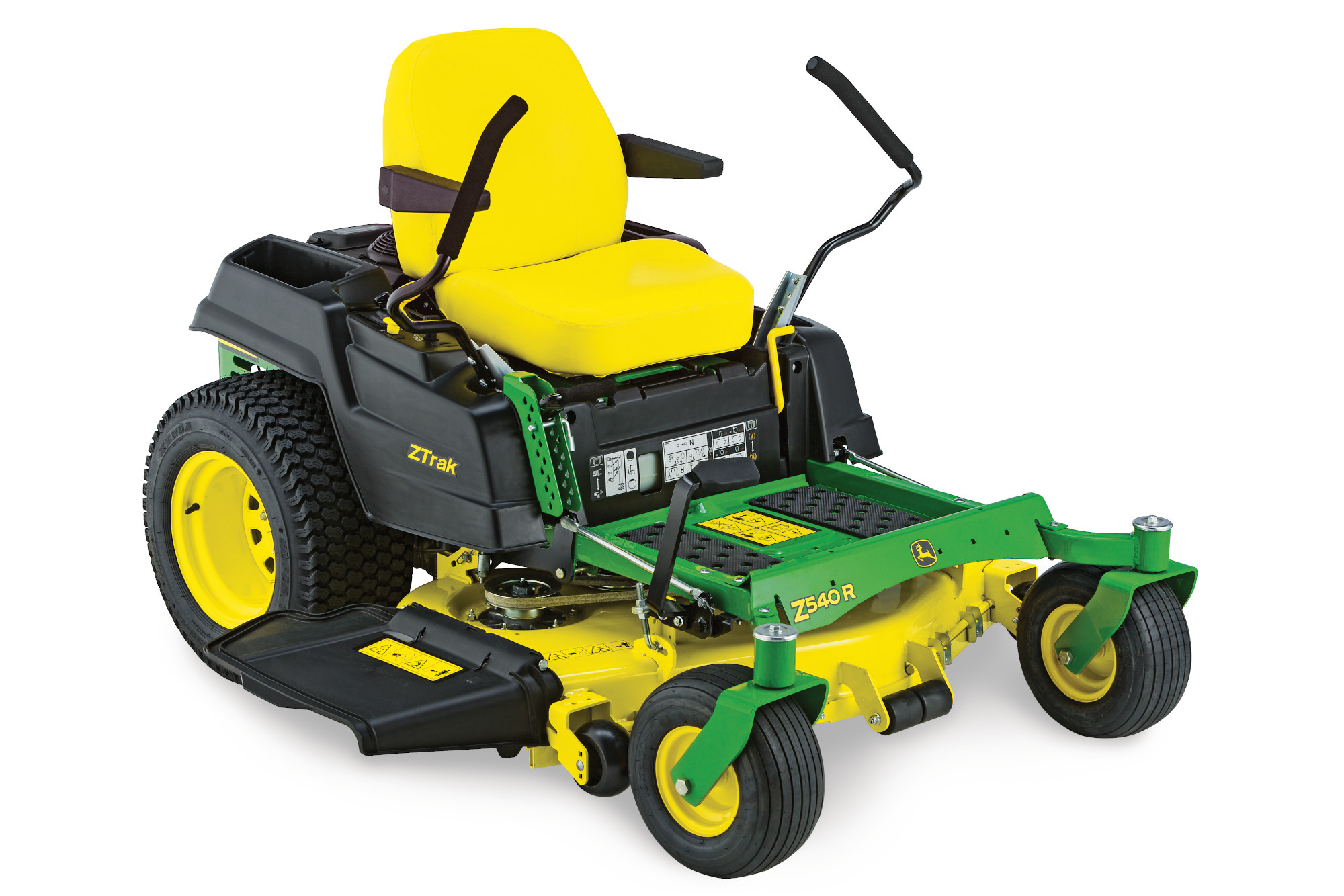 It's time to mow better, faster with the Z500 Series. It has mower decks in four cutting widths, seating at three different heights, and a 4.5 gallon fuel tank to keep you going full speed ahead. Because this is more than just grass, it's the pride of the neighborhood.
24 to 25 HP
Edge, Accel Deep, and High-capacity deck options
Mow up to 9 mph
Optional MulchControl system
Perfect your lawn with ease using our heavy-duty zero-turn mowers. With 23-25 horsepower* and three different High-capacity PRO mower decks, the Z700 mowers ensure you spend less time working on your property and more time enjoying it. Because this is more than just grass. It's where you hit the ground running.
23 to 25 HP
48″, 54″, and 60″ High-capacity decks
Mow up to 10 mph
Optional MulchControl system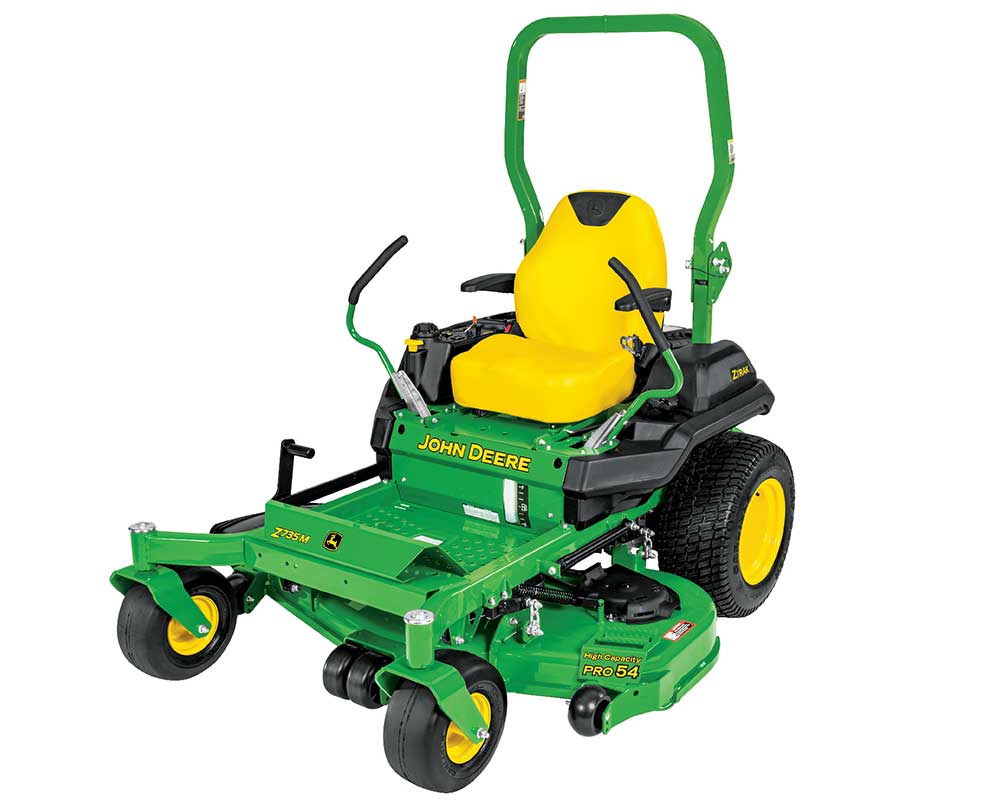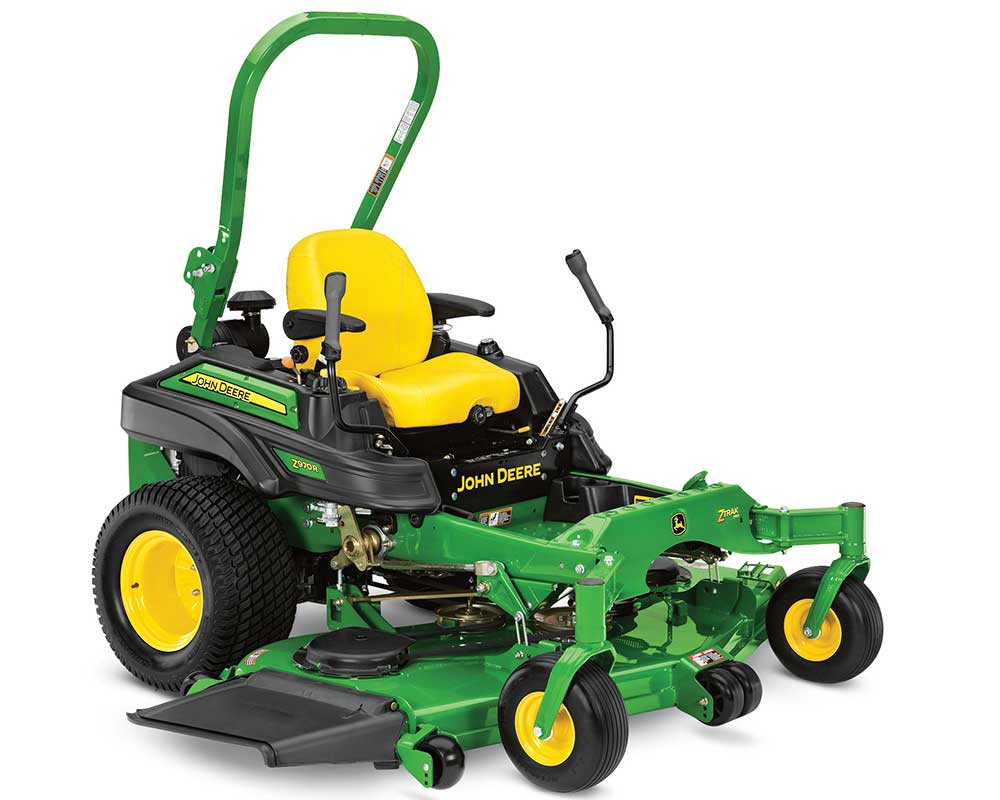 The  ZTrak 900 Series zero-turn mowers were designed with our commercial lawn mowing customers in mind. And since you all have different needs, we came up with different ways to help you meet them
25 to 37.4 HP
48″, 54″, 60″, or 72″ deck options
Optional Mucl On Demand
Gas, EFI gas, and diesel engine options
Let Us Help You Find the Best Zero Turn for You
We have a team of experts ready to help you find the best zero turn mower for your property or business.  Send us a note below and we will get in touch with you to get you on your way to your perfect tractor.