Of all the kinds of information we can collect today in agriculture, machine data continues to be one that's often forgotten. JDLink has been around for close to 10 years and has gone through some recent changes that make it more advanced than ever – so how do we use it? Keep reading for some tips on how you can unleash the power of JDLink on your operation!
Machine Utilization
Let's start with the basics – what's a number we all focus on when shopping for used equipment? Engine hours! Believe it or not, this one little number can tell you a lot about how your equipment is being utilized. JDLink breaks down engine hours into 3 categories: idle, working, and transport. This gives you an idea of how much time you're using a machine for its intended purpose. While it might seem like a simple number, try looking at your idle time in a percentage. Let's use an 8335R planting tractor as an example. Using some basic math, we see that idle time made up 16% of all the hours put on the tractor last spring. Now we'll go one step further. Using our fuel usage measurement, we find that about 30 gallons of fuel were burned during idling alone in just 3 months. Cutting the amount of idle time down by even just a few hours helps save on fuel cost, wear cost, and engine hours when it comes to time to trade.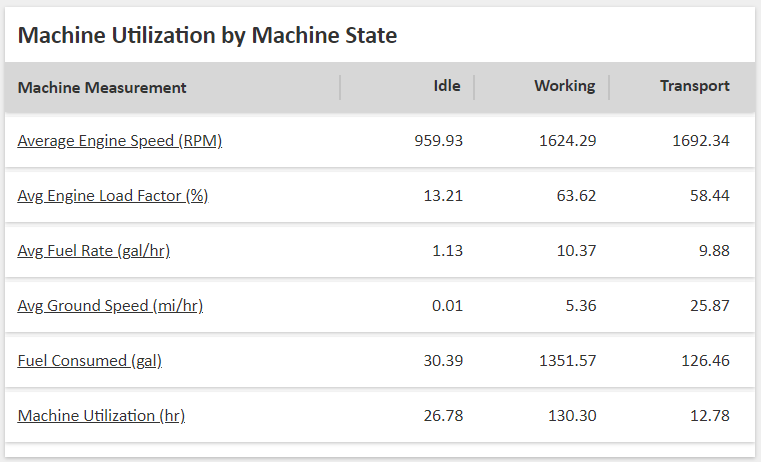 Remote Service Tools
JDLink data isn't just useful for you as a customer – it also provides vital information to our Service Department. Diagnostic codes, software information, and even preventative service alerts can all be communicated remotely to your local Service Manager. This makes our job even easier when you call in with machine issues, because it cuts diagnostic time down dramatically. Have multiple machines with multiple operators? You can receive diagnostic code alerts on your phone and email, too! Downtime and major repairs are costly to your operation, and JDLink allows you to easily monitor the health of all your equipment. The newest service tool – called Expert Alerts – actually monitors several readings from your machines and predicts major downtime issues before they happen. When an Expert Alert is triggered for a machine, the Service Manager receives a notification with details on what caused the Alert and how to fix it, so we can get you back up and running faster.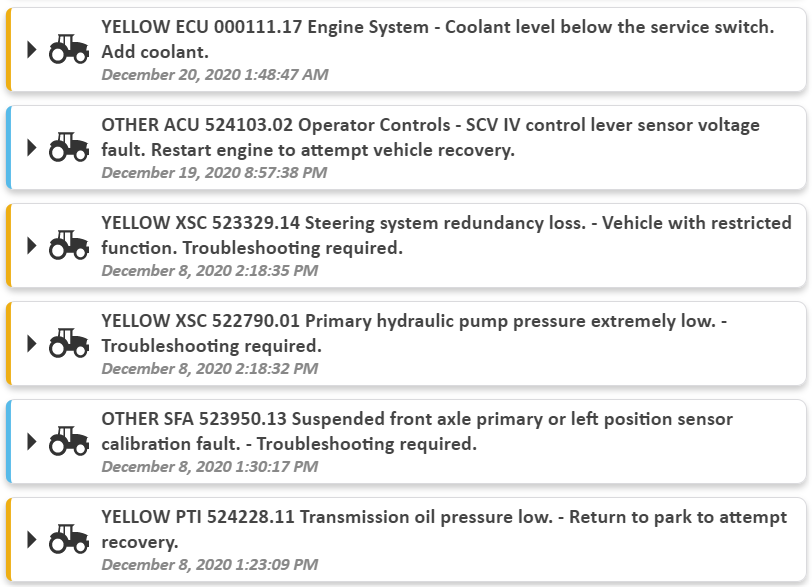 Wireless Data Transfer
With all this information being sent to and from your equipment, it's no surprise that one of the benefits of JDLink data involves your agronomic work. Machines equipped with an Ethernet cable are able to take your field maps and send them directly to your Operations Center account – no thumbstick needed! This means that you can view the work completed at the end of each day to track progress and view performance. On the flip side, using Wireless Data Transfer also means that you can send information directly to your display, such as setup files and prescriptions.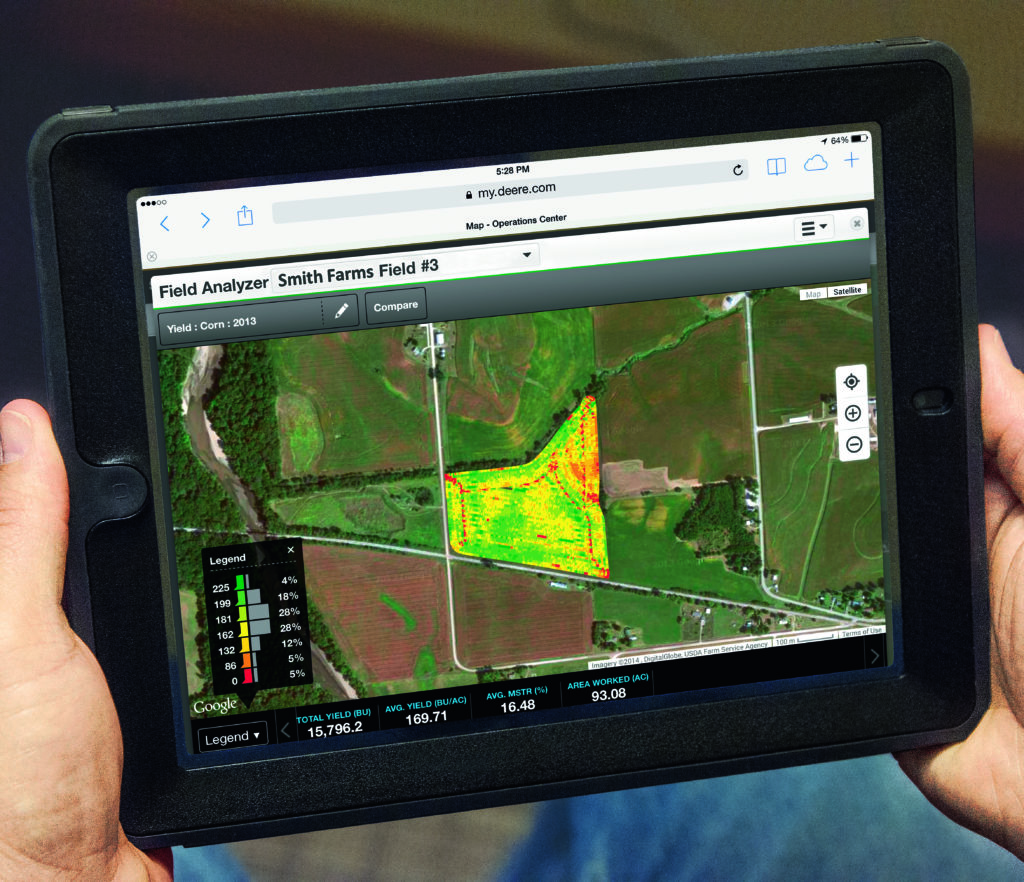 The benefits of JDLink continue to grow as ag technology evolves. Not sure if your machine is equipped with the right tools? Contact our Precision Ag Support team today to learn more!