The secret to any great looking lawn? Proper equipment maintenance. Before the neighborhood 'opening day' of lawn care arrives, it's a good idea to make sure your mower is in top shape. While we always recommend having one of our turf experts service and prep your mower, here are a few simple things you can do to get ahead of spring mower prep: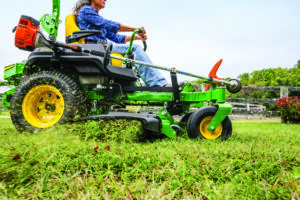 Dull blades can result in a less-than-optimal cut when mowing, and can impact your grass health. Check to make sure your blades are sharp and aren't worn too thin. Not sure if your blades are good enough to run? Bring your blades in and our parts experts can help you decide whether to sharpen or replace. 
A Clean Deck = A Clean Mind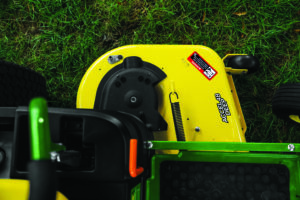 We always recommend cleaning your deck after each mow, and at the end of the season before storing your equipment. To help your equipment last longer and perform better, make sure there is no leftover grass buildup under the deck. If necessary, use a pressure washer and putty knife to remove any debris.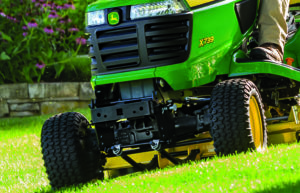 Tire pressure can be easily forgotten when it comes to maintenance. Your owner's manual should have the proper pressure settings for your tires. Check the pressure of all tires, and add or remove air if needed to reach the optimal value. This step should be completed regularly throughout the season to avoid unnecessary wear on your equipment and help the tires last longer.
Home Maintenance Made Easy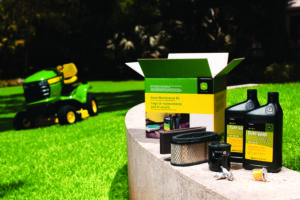 Consider purchasing a Home Maintenance Kit for your equipment (psst – they're even on sale right now!). Kits contain the filters, oil, and spark plug specific to your mower, so you know you're getting the right replacement parts. Plus, they make it easy to know exactly what parts should be checked and replaced each year.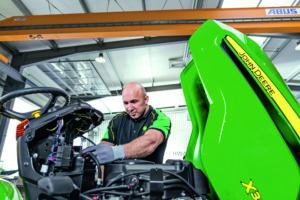 Don't let last-minute repairs slow you down. Starting your spring mower prep early ensures that you'll be ready to hit the grass when the time is right. We recommend printing off a quick reference guide for your specific model to have on hand so you can easily find common parts. Need something not on the guide? Having your model number handy makes it easier for our parts experts to get you the right pieces for the job.