John Deere released new equipment, technology, and integrated solutions March 2 in what might be the largest product announcement yet. The lineup includes sprayers, tractors, and planting equipment in both John Deere and Hagie models. Check out the details below, then head to the Virtual Pavilion for a 360 view!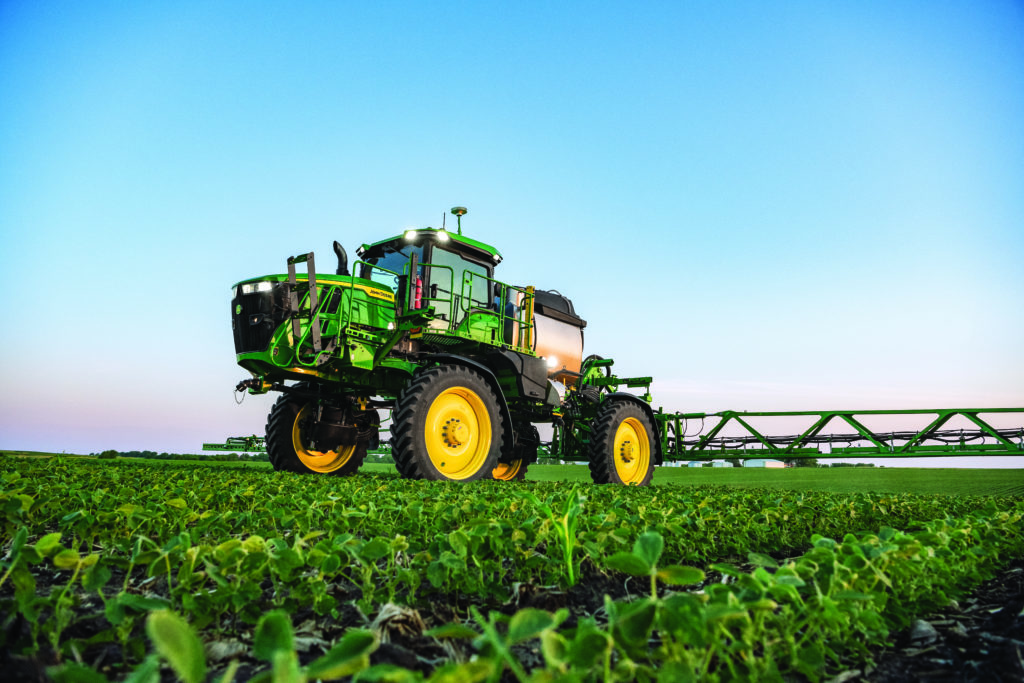 Five models in the all-new 400 and 600 Series Sprayers bring comfort, quality, and uptime improvements. A larger, redesigned cab gives buyers a choice of 3 comfort & convenience packages to fit their needs. All models come standard with the CommandDrive™ powertrain that transfers power to wheels by sensing slip and automatically adjusting to maintain performance. Available Auto Mode provides lower fuel and DEF consumption on flat ground by maintaining speed and rate at a lower engine RPM.
In keeping with other newly-released models, the 400 and 600 Series feature an integrated StarFire™ 6000 receiver and Gen 4 4600 CommandCenter™, making the operator experience streamlined across all operations. Combined with industry-exclusive ExactApply™ and See & Spray™ Select technologies, these sprayers are a class of their own.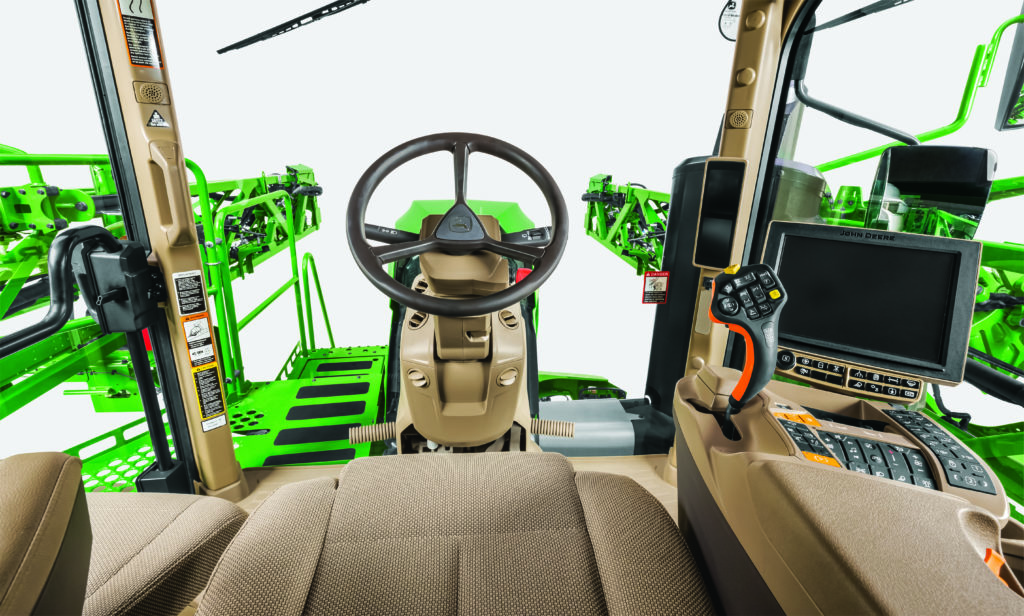 The model year 2022 9 Series Tractors have been redesigned to mimic enhancements made to the 7 and 8 Series previously. New models are equipped with an updated John Deere PowerTech™ 13.6L engine that provides 50% less noise and easier maintenance. The largest models – 9R 640 and 9RX 640 – are powered by a Cummins 15L engine. Undercarriage, axle, and front-frame parts have been strengthened, meaning the tractors weigh more and have an increased maximum ballast of 67,000 pounds. The larger, more operator-friendly cab offers the best in comfort and convenience. Additional factory-installed options include hydraulic Intelligent Power Management that provides up to 50 horsepower extra, depending on the gear, and HydraCushion™ suspension.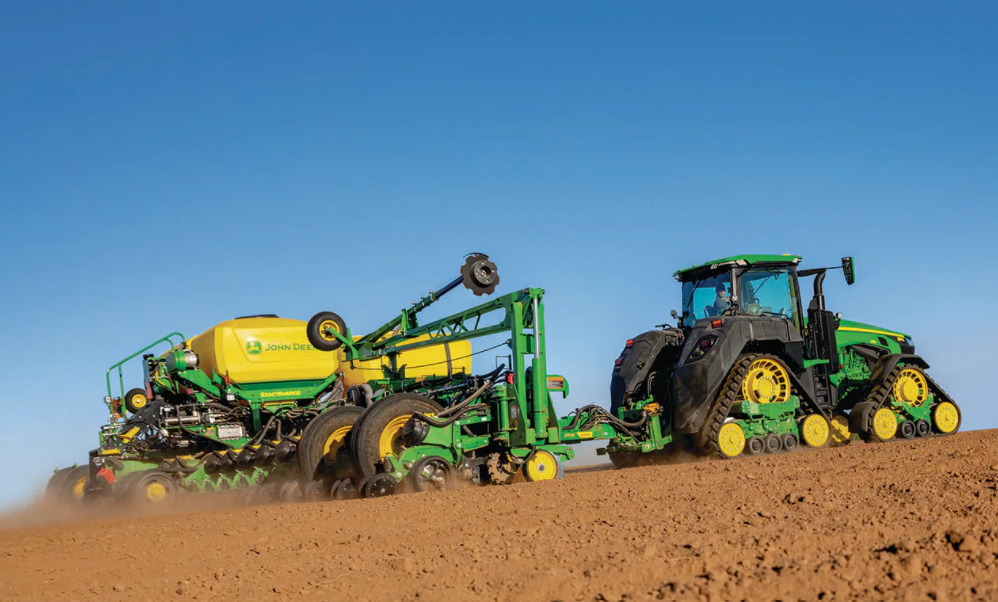 The industry-first liquid fertilizer solution offered in the new integrated tractor & planter combination provides 1,600 gallons of liquid capacity and 30% more seed capacity. By factory-installing the liquid tanks on both the planter and 8RX tractor, an operator's time between fills is dramatically increased and offers greater efficiency in the field.
Model year 2022 1775NT planters also have the option for factory-installed tracks, instead of the traditional tires. Improved flotation, reduced ground pressure, and rated for transport up to 20 MPH for 2 hours, the track option is perfect for growers looking to reduce their field footprint while maintaining power and efficiency.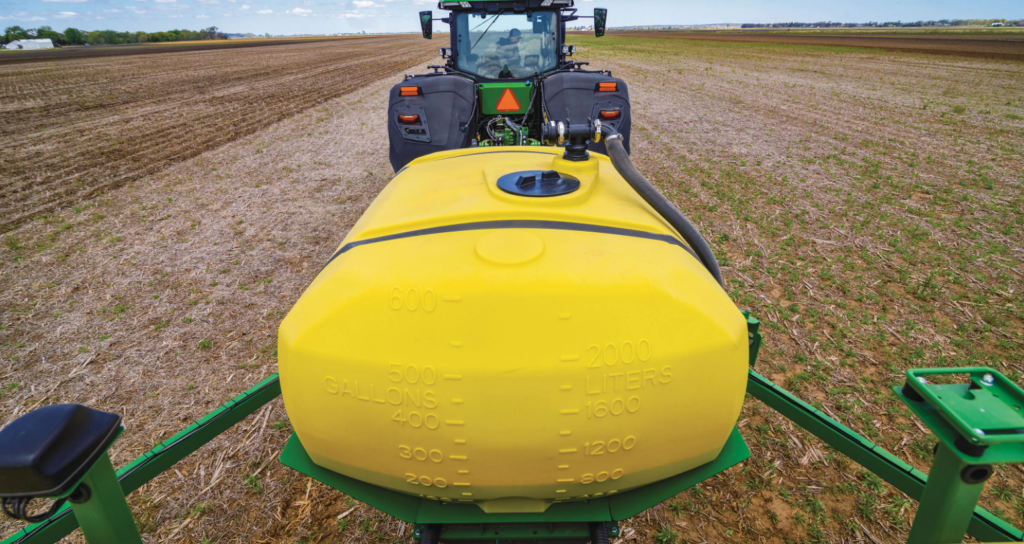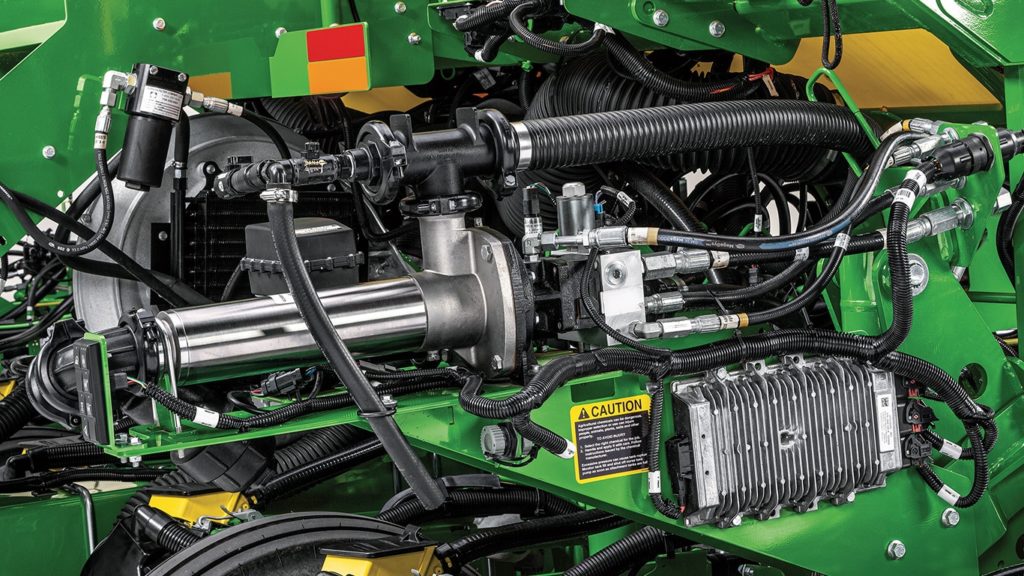 The integrated fertilizer solution is powered by ExactRate™, a John Deere technology that offers row-by-row section control and monitoring. Applying nutrients at the time of planting has strong benefits for crop growth, but has been difficult in the past due to rising input costs. ExactRate™ aims to bridge that gap and make applying the right rate easier and more efficient.

The all-new STS lineup combines the best of both worlds, offering John Deere power and technology alongside the proven Hagie™ front boom. STS12, STS16, and STS20 sprayers are powered by the John Deere PowerTech™ 9.0L engine and equipped with CommandDrive™ for ultimate performance in tough terrain. A newly redesigned cab provides incredible visibility and boasts two LED lighting package options.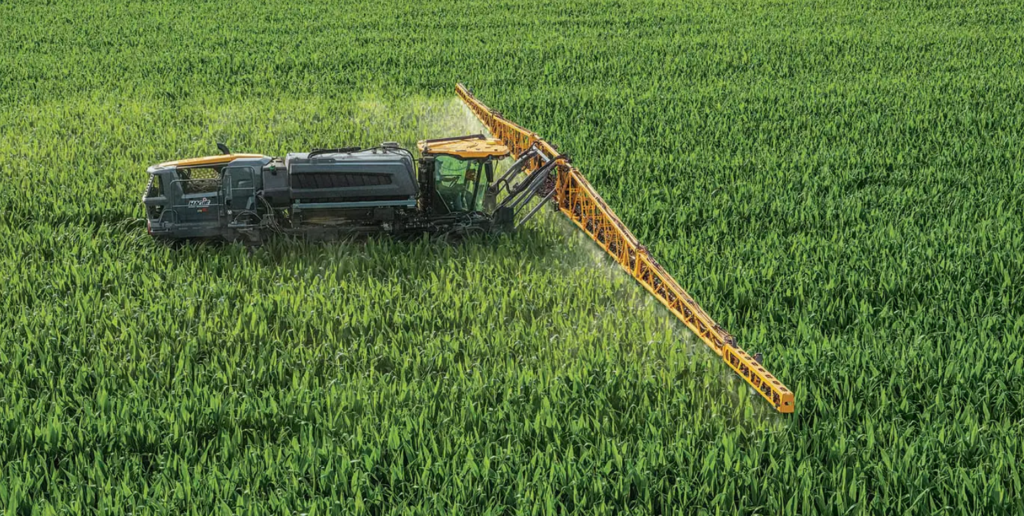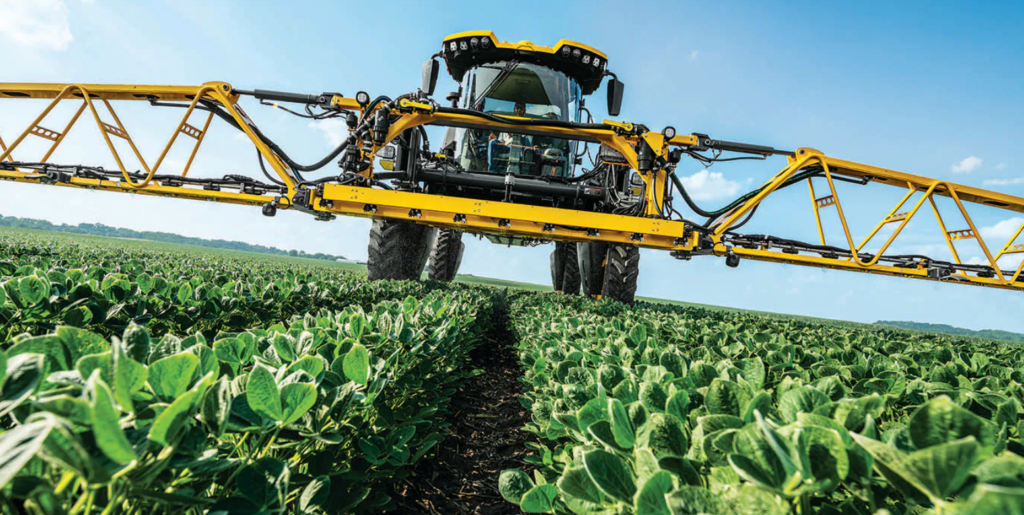 The newest model to the family, the STS20 offers a 2,000 gallon solution tank for longer run time between fills. Even fill time is shorter thanks to PowrSpray™ technology, with rates up to 300 gallons per minute and onboard mixing. Boom length options of 90, 100, 120, and 132 feet provide an STS model for every size operator.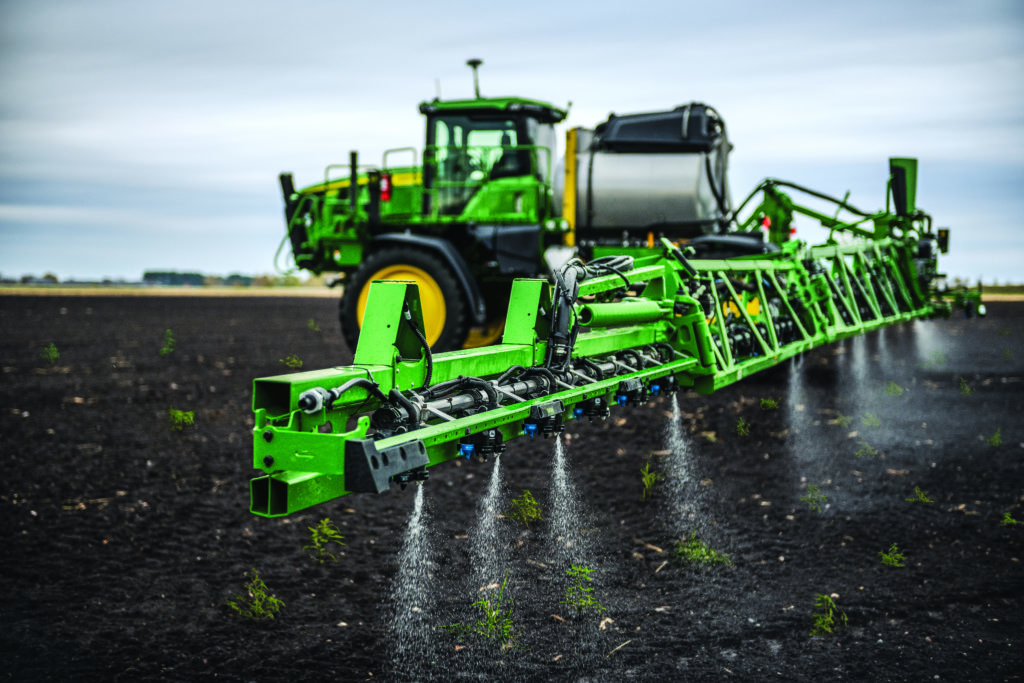 See & Spray™ Select is the first commercially available technology of its kind. By using cameras to detect weeds on fallow ground, operators can reduce their chemical use by an average of 77%. Building on the ExactApply™ foundation, See & Spray™ Select allows operators to toggle between spot-spraying and broadcast for an all-in-one solution. Growers battling herbicide resistance can now target weeds with more complex mixes, but don't have to spend money broadcasting the entire field.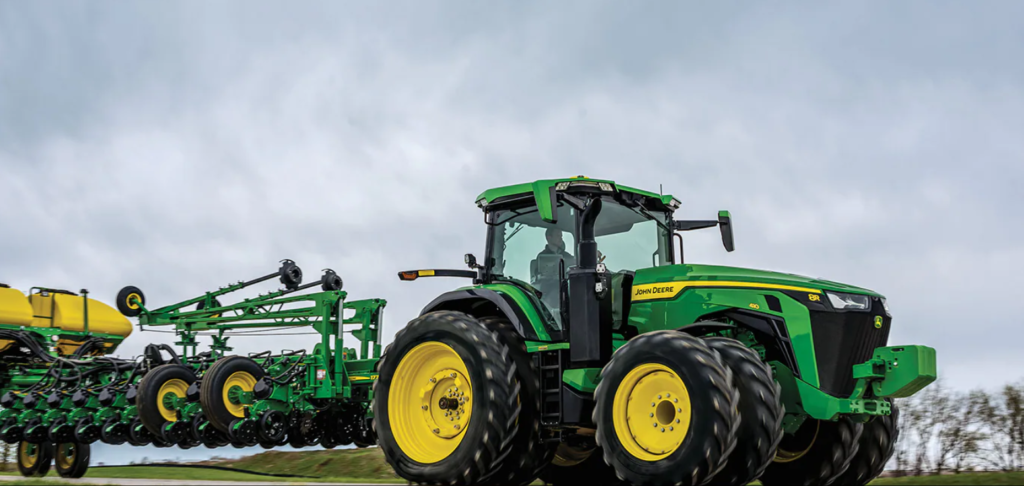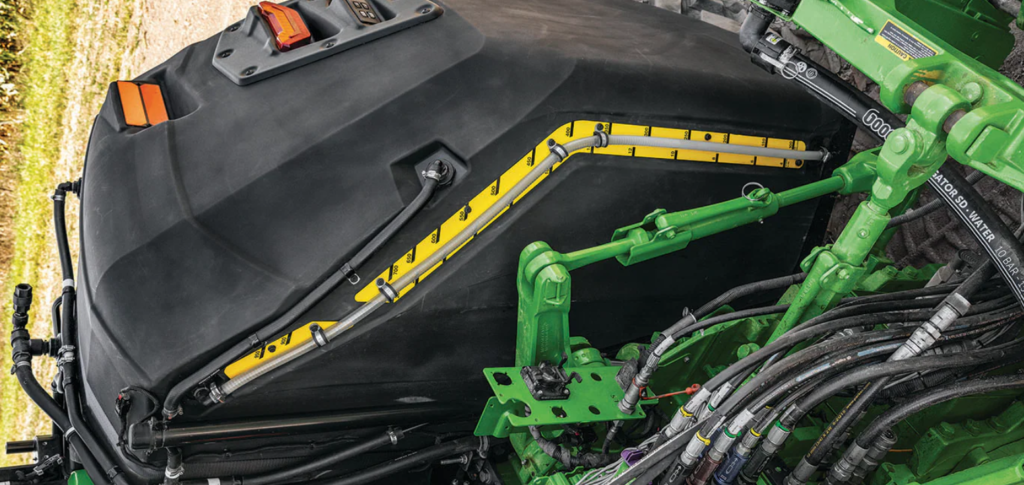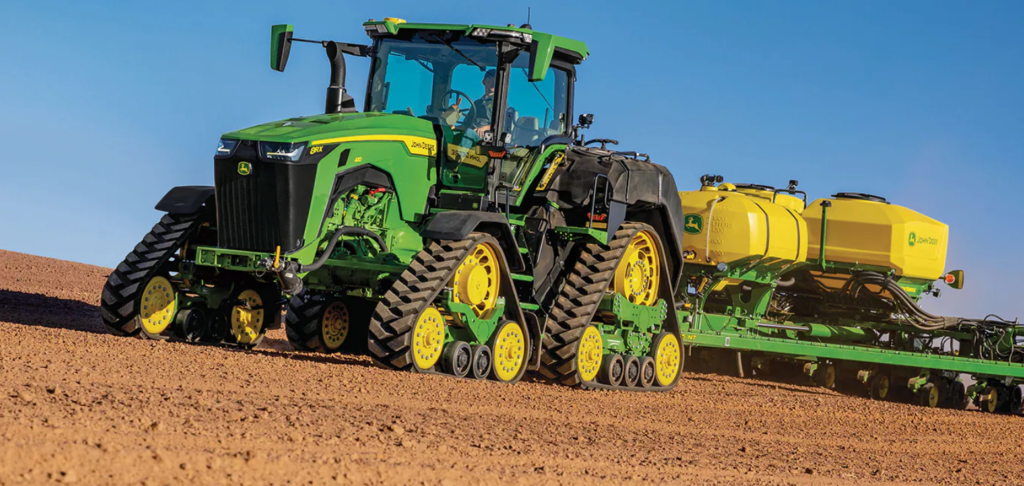 Even with the major changes to the 8 Series that we've seen in the last year, John Deere continues to raise the bar with more advancements in the model year 2022 series. The new Central Tire Inflation System (CTIS) automatically increases tire pressure when road mode is selected, reducing wear and making transport more efficient. Alternatively, CTIS decreases pressure when the machine is switched to field mode. Operators can adjust tire pressure from the cab with the push of a button, at rates of up to 2 PSI per minute. 8RX models will have factory-available liquid fertilizer tanks to pair with the ExactRate™ system, increasing carrying capacity and improving field efficiency while planting. The model year 2022 lineup still includes all of the integrated John Deere precision ag technology you've come to know and love, such as an in-base StarFire™ 6000 receiver and JDLink™ connectivity.
Our Sales Team is ready to help you move into your next piece of equipment. Contact us today to learn more about these amazing new products from John Deere!